Non-Destructive Examination
NDE
SOLUTIONS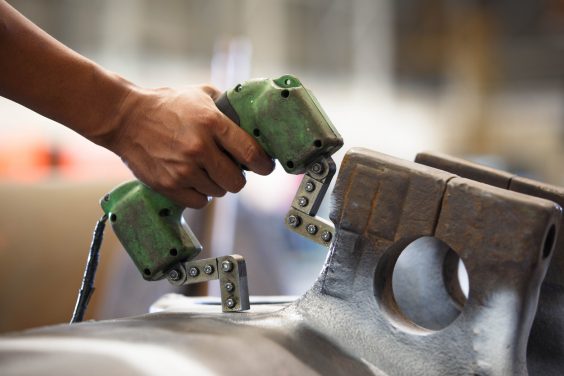 The Expertise, Experience and Resources to Provide You With World-Leading Non-Destructive Examination
From steel plants and refineries to power generation facilities, you need to monitor and improve the reliability of your process equipment. Our non-destructive examination (NDE) services offer you complete or sample examination of your assets, using well-designed procedures and highly trained and certified NDE inspectors. Since 2009 we have we have been providing traditional NDE inspection techniques, along with advanced repair technologies that we've perfected as an integrated offering.
With a reputation based on a proven track record, we are the complete non-destructive testing provider that you can trust. For your complete peace of mind, our qualified and certified inspectors provide NDE services that will ensure the safe and efficient operation of your equipment and assets by detecting defects before they result in severe damage and assure compliance with ASNT standards.
ProTech Non-Destructive Examination Services
Radiography and Computed Radiography

Magnetic Particle Inspection

Liquid Penetrant Inspection

Eddy Current Testing

Phased Array Inspection

API 570, 510, 653 Inspection

Certified Welding Inspection

Ultrasonic Thick and Shear Wave Inspection
ProTech Non-Destructive Examination Offers the Most Effective NDE Methods to Investigate the Integrity of Your Equipment Combined with Code Compliant Comprehensive Repair Solutions to Keep Assets Operating.