Asset Integrity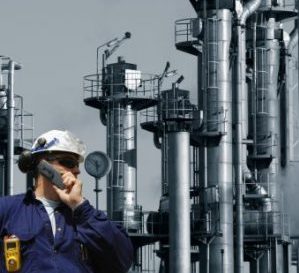 The primary objective of an asset management program is to effectively eliminate potential equipment failure and unscheduled shutdowns.  Maintaining the integrity of equipment is more than simply performing inspections and scheduling repairs.  An effective Asset Integrity Management program incorporates design, maintenance, inspection, process, operations, and advanced repair solutions since all these disciplines impact the integrity of equipment.
ProTech-Solutions mechanical integrity programs ensure the continued integrity and fitness for service of piping systems, pressure vessels, tanks and related components.  ProTech-Solutions is well versed in pertinent codes and standards of OSHA's process safety management and can provide specialists and engineering support as needed in all areas of Asset Integrity Management, including design, process safety, mechanical integrity, inspection and advanced repair solutions, maintenance, operational and process support, corrosion, metallurgy, and risk analysis.
ProTech-Solutions has in-depth knowledge of the oil, gas, petrochemical, power, renewable energy, civil and infrastructure fields and providing Asset Integrity Management solutions our clients need to achieve productivity goals, while at the same time meeting safety and environmental concerns.
ProTech Solutions Mechanical Asset Integrity Program
Risk Based Inspection

Inspection Program Development

Inspection Data Management

Regulatory Compliance

In-Service Repair Technology

Enhance Plant Performance

Reduces Maintenance Cost

Improves Employee Safety
Benefits of ProTech Solutions Comprehensive Asset Integrity Management Program
Maximizing Reliability, Availability, Maintainability (RAM) of Equipment
Maintaining Asset Uptime
Enhancing Plant Performance
Improving Safety and Reduce Risk
Reduce Maintenance and Inspection Cost
Improving Personnel Safety
Regulation Compliance and Data Management